OZCAR gathers highly instrumented sites for long-term measurements of biological, chemical and physical parameters of groundwater, river water, glaciers, soils, and wetlands in France and sites in overseas territories like the tropical Caribbean and Reunion Islands. OZCAR also has observation sites in 18 countries in North Africa, West Africa, south-east Asia, India, Amazonia, the Andes, Artic, Antarctica, and Himalayas.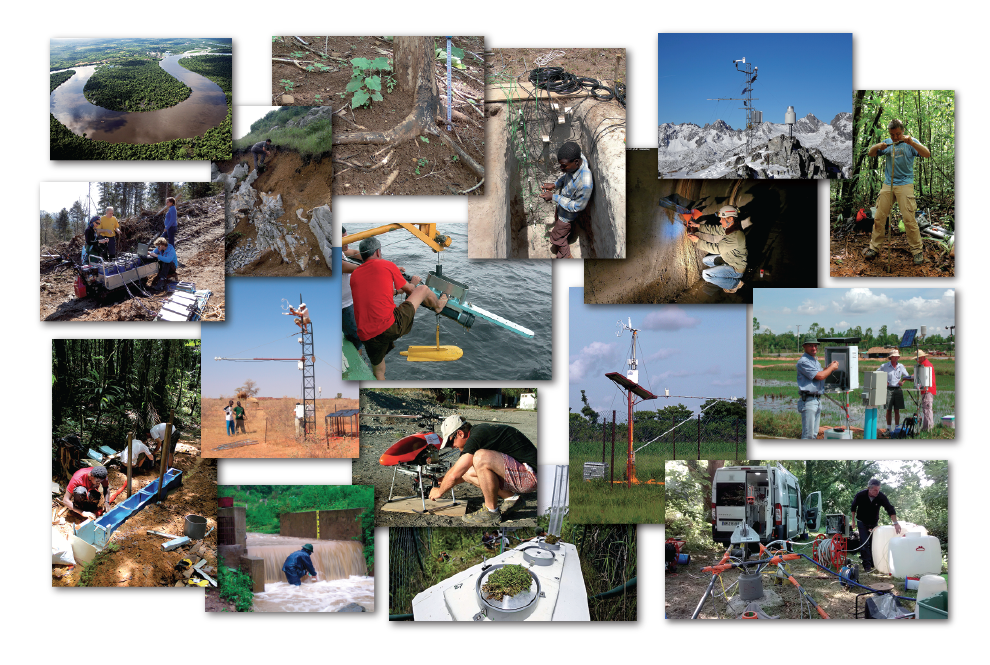 OZCAR's observation sites document various:
– climate (oceanic, continental, mountainous, Mediterranean, tropical, polar),
– lithology (granites, schists, volcanic formations, limestone and sedimentary basins),
– land use/land cover (tropical, Mediterranean, mountainous forest; more or less intensive agriculture, peatland, urbanized areas, snow and ice areas).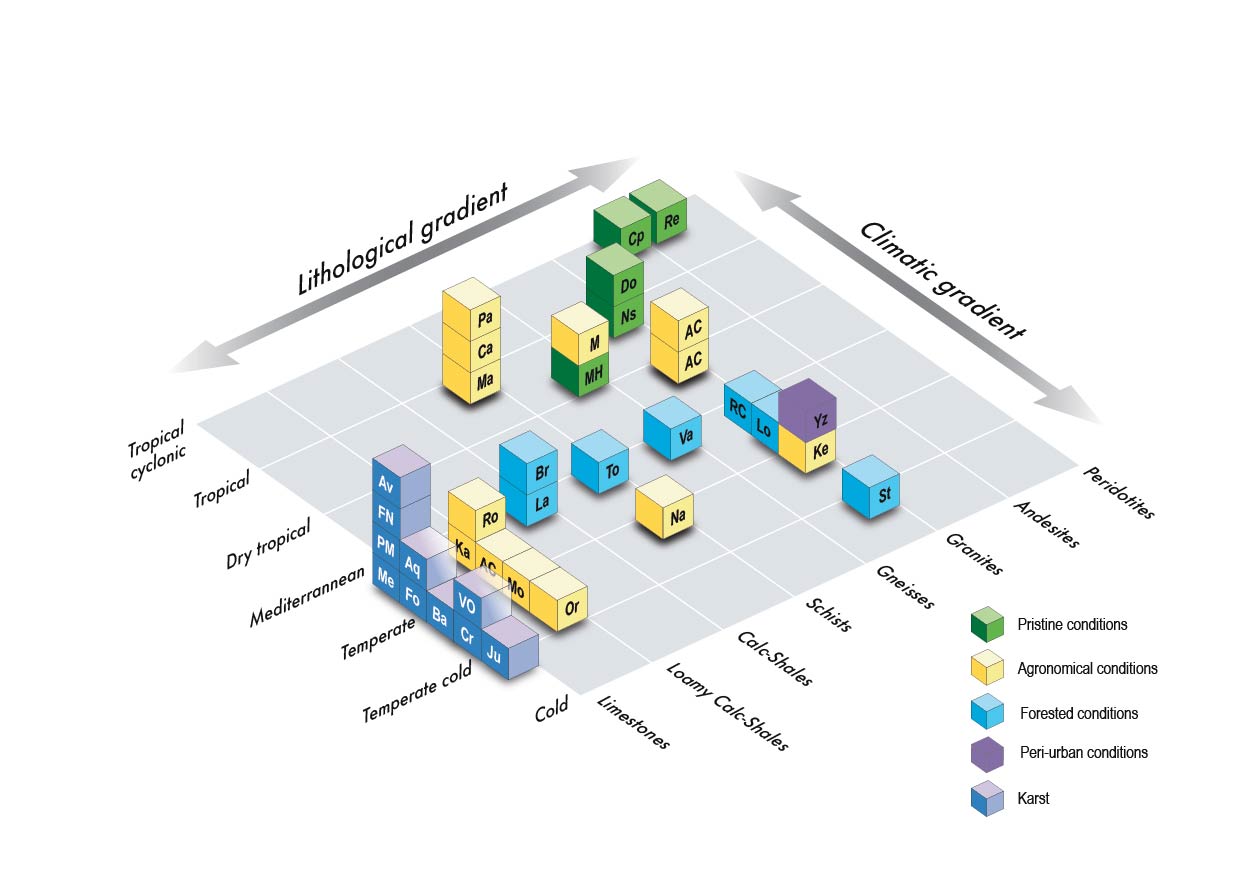 Distribution of OZCAR watershed observatories with a wide range of environmental conditions (climatic and lithological variables with indication of land use) (from Gaillardet et al., VZJ, 2018)
OZCAR's observation sites explore different compartments of the Critical Zone:
Each observatory focuses on one or more components of the CZ. OZCAR is covering most of the lateral and vertical compartments of the CZ from mountains to costal areas .